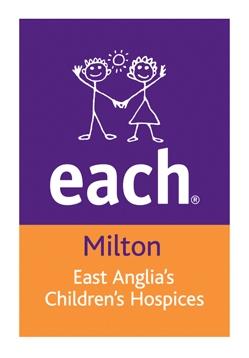 ONLINE ENTRY IS NOW CLOSED. SPACES AVAILABLE TO PAY ON THE DAY
PLEASE NOTE – THIS EVENT DOES NOT INCLUDE A T-SHIRT.
With the huge success of our first family fun day in 2016, we are pleased to announce the fun day will be back on Saturday 24th June 2017! Insane Terrain Running  are hosting our second Family Fun Day which offers a 3km Obstacle course for people aged 6 years and over. Fun filled and packed with the usual terrain found in our adult races, it's time for the kids to show how it's done.
You will wade through water and crawl through mud, negotiate obstacles and climb walls along the way. Focussed on fun rather than speed, the course is not timed so if you wish to know your race time, please wear a stop watch.
All participants will collect an Insane Terrain Running  medal on completion of the race.  There will be a photographer on site capturing all the action on the day of which you can download copies free of charge.
All children (6 – 12 years) must be accompanied by an adult. One adult can accompany a maximum of one child. Children between the ages of 13 years – 17 years must have a parental consent form completed.
Event prices:
Adult – £25
Child (13 – 17 yrs) – £10
Child (6 – 12 yrs) – FREE
Places are limited and expected to sell out so book early to avoid disappointment. If you require more information, please email us on info@insaneterrainrunning.com
Want to make a difference?
Run for our partner charity EACH at this event (optional). If you would like to, please tick the charity box when booking in and a member of the EACH charity will contact you directly.
East Anglia's Children's Hospices (EACH) supports families and cares for children and young people with life-threatening conditions across Cambridgeshire, Essex, Norfolk and Suffolk. Our family centred approach includes specialist nursing care, symptom management support, short breaks, wellbeing activities, therapies and counselling; all meeting the individual needs of the child, young person and whole family.
We offer families flexibility and control over where they receive their care and support, including where their child dies; at home, in hospital or at one of three hospices at Milton (Cambridge), Quidenham (Norfolk) and The Treehouse (Ipswich).  More than half of our care and support is delivered in the family home and community, in surroundings familiar and comfortable for the family.
We currently provide care and support to 113 children and young people and face-to-face therapeutic wellbeing support  to 117 family members in Cambridgeshire.
Our hospices aren't just about end of life care; they're often very happy and fun places, where young people can live life to their full potential. They are places where families feel safe, at home and where they can spend quality time together; enabling parents to be parents not caregivers. When time is short, we help families make the most of their precious time together and create memories that last forever.
All of our specialist medical and emotional support is provided completely free of charge to families. We rely on voluntary donations for the majority of our income and each year need to raise more than £5 million from fundraising.  The more funds we have, the bigger difference we can make to local children and families.
In the darkest and most painful of times, we're able to give families the best in the worst possible situation.  For those accessing care and those who have been bereaved, EACH is a lifeline at an unimaginably difficult time.
Please contact Polly West, Community Fundraiser, on 01223 205 198 or email polly.west@each.org.uk to find out more about the work of EACH. Registered charity number: 11069284 www.each.org.uk