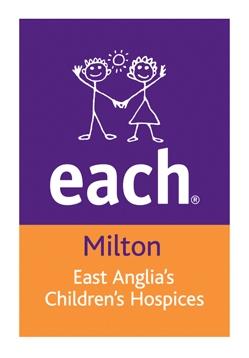 Online entry for this event is now closed. Entry is still available on the day at £50. Payment must be made in cash but runners can join any starting wave.
THIS IS AN OBSTACLE COURSE RACE
Go Insane is at Washbrook Farm, Doddington near Cambridge for the last installment of 2017 obstacle races. This venue has become our favourite location for an Obstacle Race and this event will hopefully keep you coming back for more…..
With the ability to get creative, you can expect more mud, climbing and sliding than any of our other events, including hay bale climbs, pond wades, waterslides and a Maize Maze to keep you guessing……
Can you really afford not to Go Insane at Cambridge?
Based in Cambridgeshire with parking, toilets, refreshments and camping all available on site, this venue makes for the perfect day out for any running enthusiast.
The course is set out in a 5km loop. Each participant gets the choice on the day of completing 1 lap or 2, allowing for 5km or 10km in distance. All runners will receive a goody bag on completion which includes a drink, snack and an awesome medal. You also get a Dri fit T-Shirt which you pick up when signing in on the morning of the event.
Now until 23rd July 2017 – £39
24th July – 17th September 2017 – £45
On the day £50 (Cash only)
Want to make a difference?
Run for our partner charity EACH at this event (optional). If you would like to, please tick the charity box when booking in and a member of the EACH charity will contact you directly.
East Anglia's Children's Hospices (EACH) supports families and cares for children and young people with life-threatening conditions across Cambridgeshire, Essex, Norfolk and Suffolk. Our family centred approach includes specialist nursing care, symptom management support, short breaks, wellbeing activities, therapies and counselling; all meeting the individual needs of the child, young person and whole family.
We offer families flexibility and control over where they receive their care and support, including where their child dies; at home, in hospital or at one of three hospices at Milton (Cambridge), Quidenham (Norfolk) and The Treehouse (Ipswich).  More than half of our care and support is delivered in the family home and community, in surroundings familiar and comfortable for the family.
We currently provide care and support to 113 children and young people and face-to-face therapeutic wellbeing support  to 117 family members in Cambridgeshire.
Our hospices aren't just about end of life care; they're often very happy and fun places, where young people can live life to their full potential. They are places where families feel safe, at home and where they can spend quality time together; enabling parents to be parents not caregivers. When time is short, we help families make the most of their precious time together and create memories that last forever.
All of our specialist medical and emotional support is provided completely free of charge to families. We rely on voluntary donations for the majority of our income and each year need to raise more than £5 million from fundraising.  The more funds we have, the bigger difference we can make to local children and families.
In the darkest and most painful of times, we're able to give families the best in the worst possible situation.  For those accessing care and those who have been bereaved, EACH is a lifeline at an unimaginably difficult time.
Please contact Polly West, Community Fundraiser, on 01223 205 198 or email polly.west@each.org.uk to find out more about the work of EACH. Registered charity number: 11069284   www.each.org.uk